Few vehicles have a history as storied and magnificent as the Jeep. Originally developed for the army during the second World War, the vehicle beloved by the troops carved a permanent place in the hearts of the American people. The successor to this veteran vehicle was the Jeep Wrangler, its civilian descendant.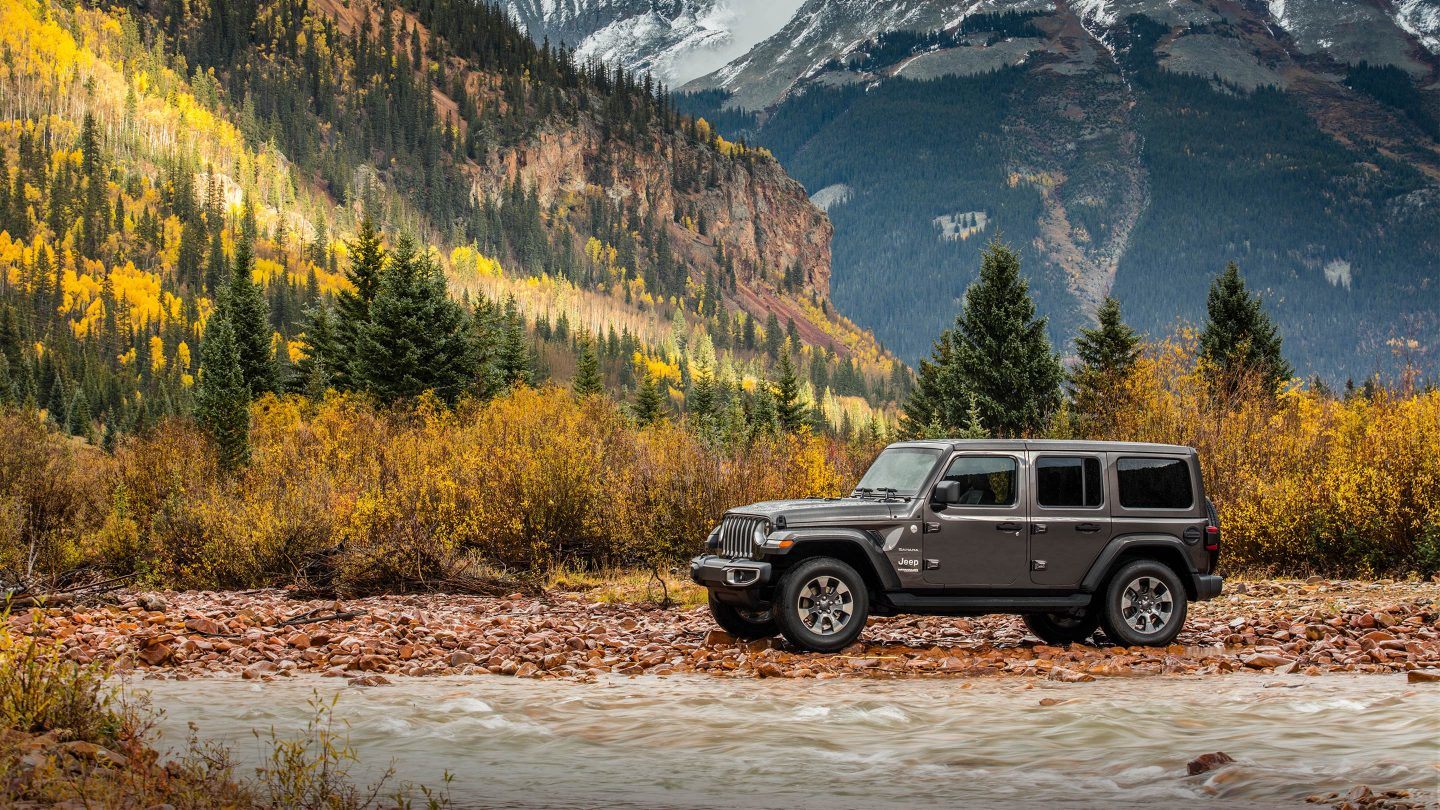 The all-new Jeep Wrangler has been redesigned for the 21st century, capturing all of the magic that made the Wrangler so successful while still remaining fresh and exciting for the new millennium. The Wrangler Sahara is a vehicle designed for taking the streets in style, with street-oriented tires and an exclusive Selec-Trac full-time four-wheel-drive system that gives it an edge in inclement weather conditions.
Beneath its classic hood, the Sahara sports a powerful 3.6-liter V-6 engine, capable of cranking out 285 horsepower and 260 lb-ft of torque. Mated to a six-speed manual transmission or an optional eight-speed automatic, the Wrangler Sahara can deliver smooth performance even in adverse conditions. For those seeking even more power, there are plans to provide an upgraded 3.0-liter turbodiesel V-6 powerplant as well. Jeep's investment in engine power is reflected in its capabilities, with the 2018 Wrangler leaping from 0 to 60 mph in under 7 seconds and running a quarter mile in 15.3 seconds. Startlingly, the 2018 Wrangler has an EPA-rated 23mpg on the highway as well. Powerful and efficient, the 21st century Jeep is a new beast.
The interior of the new Wrangler Sahara is a far cry from the spartan interior of its military forebears, with a premium cabin full of luxury features. High-quality leather adorns the inside, with soft-touch plastic surfaces and a modern infotainment system that includes navigation and smartphone integration capabilities.
Retaining the rugged power and capability of its ancestors, but sporting the interior amenities and tech options expected of a 21st century vehicle, the 2018 Jeep Wrangler Sahara comprises the best of both worlds into a single outstanding package.
Star Chrysler Jeep Dodge is a premium dealer located in Queens Village. Our exceptional staff is on hand to answer your questions and provide an outstanding customer experience. We invite you to visit and review our inventory of new and pre-owned vehicles. For more information prior to your visit, feel free to call us at 844-622-3912!
St. Albans Jeep Dealership | Queens Village Wrangler Sahara