The classic Chrysler 300 is back for 2018. This year the full-size sedan offers more power, style, and attitude than ever before.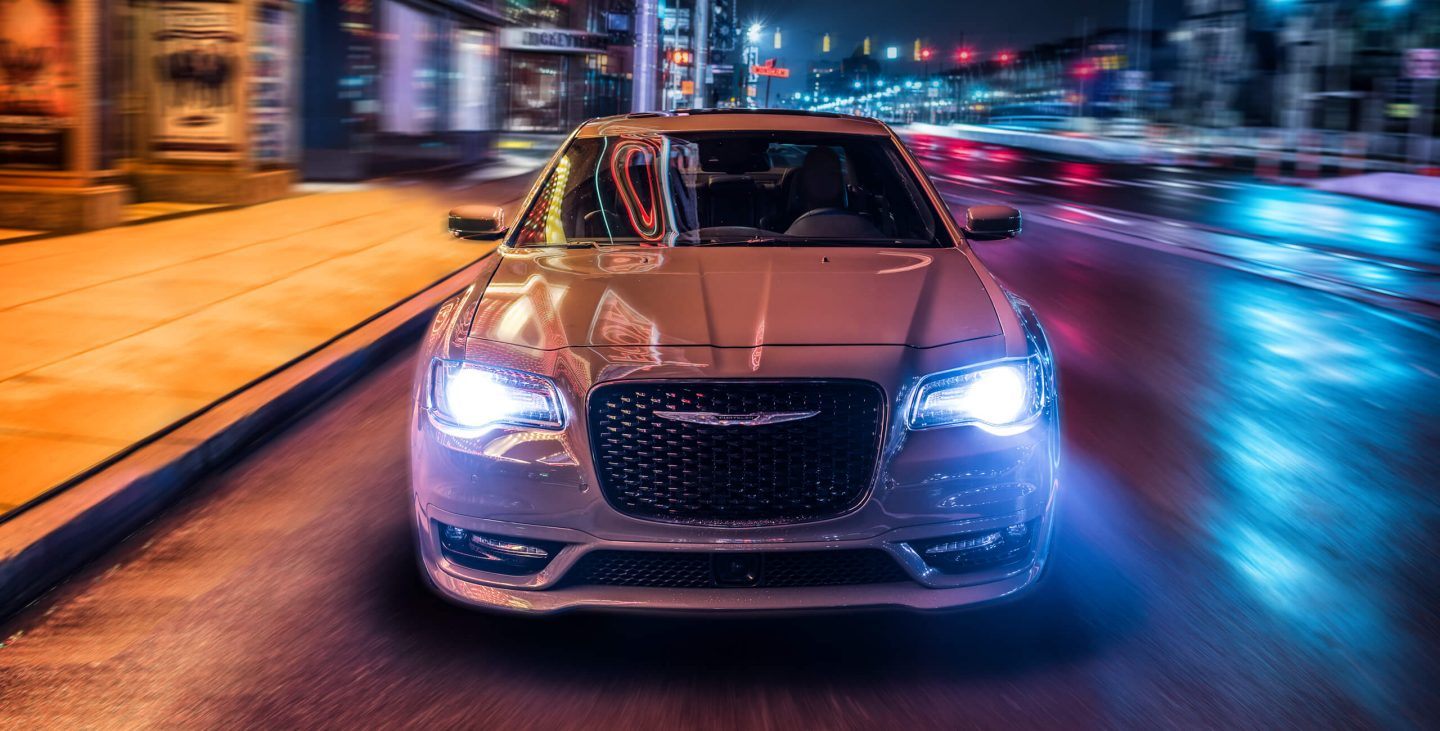 The 2018 Chrysler 300 is built with a 3.6 liter V6 engine under the hood. This engine has the capability to produce 292 horsepower, offering impressive power for those seeking a full-size sedan. As a matter of fact, the engine of the Chrysler 300 is among the best in its class.
The 2018 Chrysler 300 is also one of the most spacious full-size sedans on the market. The 300 offers 37.9 inches of headroom and 40.1 inches of legroom in the backseat, beating out competitors such as the Nissan Maxima, Kia Cadenza, and Buick LaCrosse. The cabin of the Chrysler 300 isn't just spacious, it's also luxurious and modern. The base level of this vehicle has heated front seats, dual-zone automatic climate control, leather seats, a leather-wrapped steering wheel, illuminated cup holders throughout, and so much more. This full-size sedan even comes with Android Auto, Apple CarPlay, an AUX input, Bluetooth, and a USB.
The exterior of the 2018 Chrysler 300 combines its strength and its style. You can tell that this vehicle is powerful because of its aggressive styling, such as the large grille, bold front fenders, high windowsills, and impressive size. The 2018 Chrysler 300 is a head turning and luxurious sedan with outstanding exterior style.
Enjoy the incredible 2018 Chrysler 300 for yourself by stopping by Star Chrysler Jeep Dodge. Our dealership offers the most remarkable Chrysler, Jeep, and Dodge vehicles on the market. Check out our inventory at 211-10 Jamaica Avenue in Queens Village, or call us at 844-622-3912 for additional information. We look forward to hearing from you soon!
Queens Chrysler 300 | Car Dealerships near me