The 2019 Jeep Cherokee captures the attention of drivers right away. The vehicle is fun, capable, and attractive from the inside out. If you're in search of the perfect SUV for you, end your search with the 2019 Jeep Cherokee.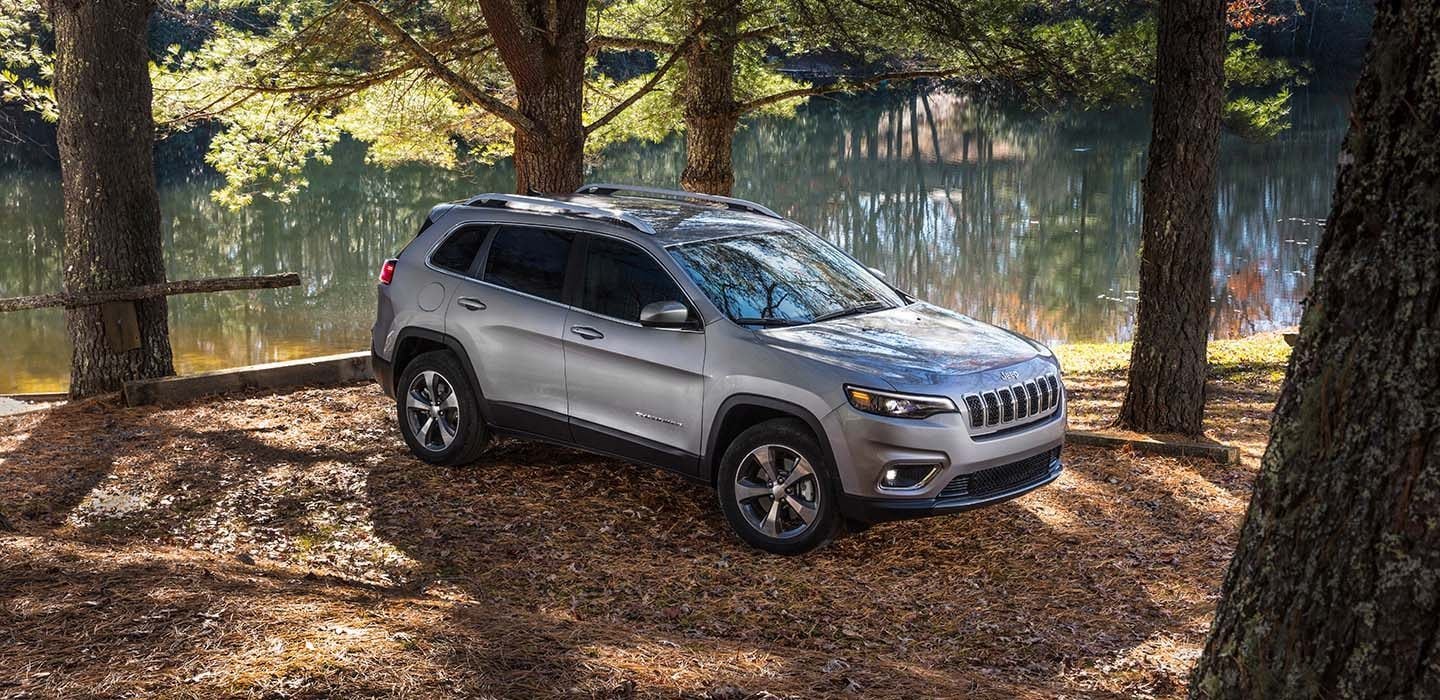 For 2019, the Jeep Cherokee has some exterior restyling. The vehicle has a redesigned front, with a stronger grille, new front bumpers, and foglights. These restyled elements of the exterior add to the sophisticated, yet signature appearance of this Jeep vehicle. The Cherokee is undeniably a Jeep, but has refinement and style that make the SUV practical enough for day-to-day driving or adventurous road trips.
Speaking of road trips, the 2019 Jeep Cherokee is built with a capable engine that can handle various driving situations. The SUV features a standard SOHC 2.4 liter engine under the hood, which achieves 180 horsepower and 170 pound feet of torque. If you're looking for something a little extra, the 2019 Cherokee can also come with a turbocharged and intercooled DOHC 16 valve 2.0 liter inline-4 engine capable of 270 horsepower and 295 pound feet of torque, or a DOHC 24-valve 3.2 liter V6 engine that achieves 271 horsepower and 239 pound feet of torque. This SUV can even go from 0 mpg to 60 mpg in 6.6 to 8.9 seconds, depending on the engine and trim level you select.
The 2019 Jeep Cherokee is a blast, with the perfect amount of power to handle daily driving and adventures alike. The exterior styling of this vehicle is also outstanding enough to turn heads during your daily commute, so why not get behind the wheel of this SUV? If you want to test drive the 2019 Jeep Cherokee, visit Star Chrysler Jeep Dodge. You can find our dealership at 211-10 Jamaica Avenue in Queens Village, or you can give us a call at 844-622-3912 to learn more about what we have to offer. We hope to hear from you soon!
New York CDJR | Long Island City Jeep Dealership