The Jeep Cherokee has been a household name since its initial release in 1974. Known far and wide for its stylish appearance and trailblazing attitude, Jeep has consistently updated this classic to meet the growing needs of the modern driver.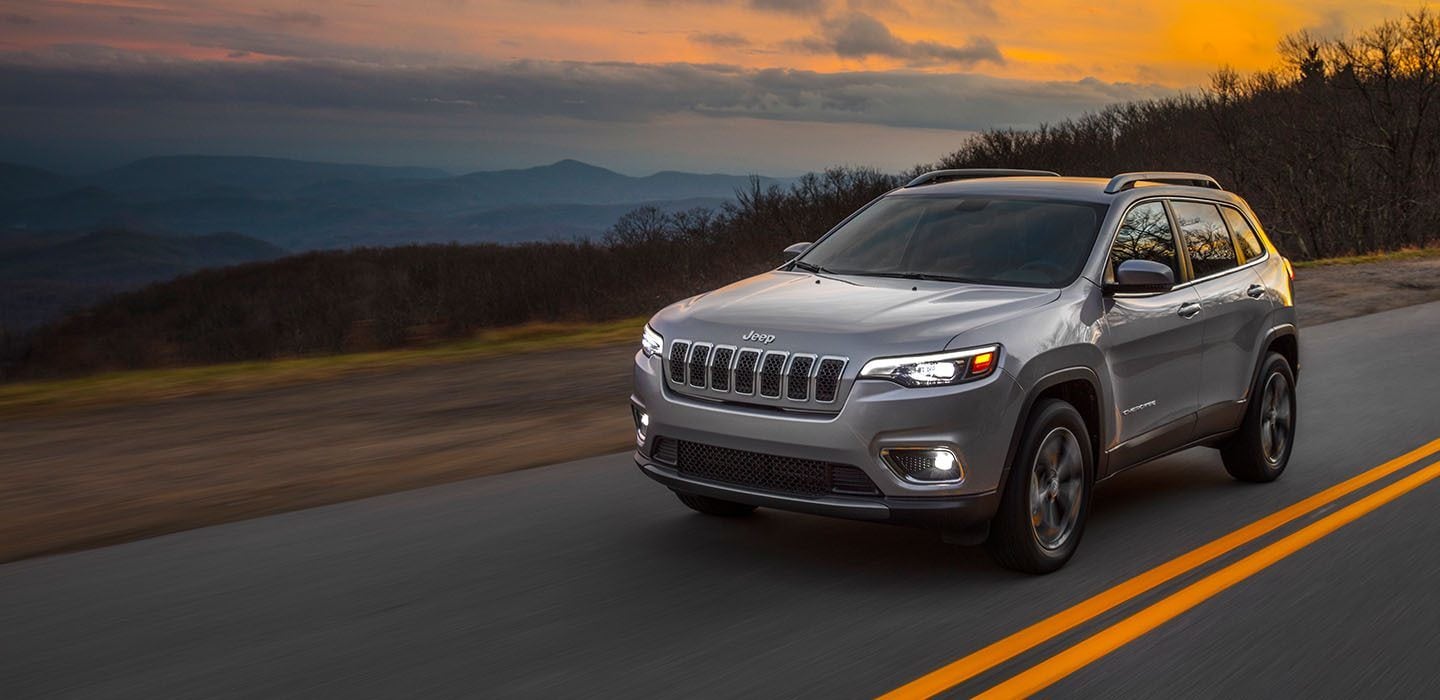 Under the hood, the 2019 Cherokee boasts a turbocharged 2.4-liter 4 cylinder that is capable of cranking 180 horsepower through a 9-speed automatic transmission. This respectable power is matched by a fuel-efficient 25 miles per gallon combined mileage.
The innovation doesn't stop beneath the hood, as the cabin of the new 2019 Jeep Cherokee contains a variety of creature comforts and features that ensure driver and passenger alike enjoy whatever journey lies before them. A large and roomy cabin provides seating for five while plentiful cargo space in the rear accommodates their gear, making longer trips a simpler affair. When it comes to keeping the crew entertained, Android Auto and Apple CarPlay are both accessible through an available 8.4-inch infotainment touchscreen.
All in all, the new 2019 Jeep Cherokee sports a full complement of modern features and amenities inside a fresh and updated frame. If you are looking for a classic vehicle with fresh features, the 2019 Cherokee should fit the bill.
Star Chrysler Jeep and Dodge is a dealer of premium automobiles located in Queens Village. Our exceptional sales staff is on hand to provide world-class sales knowledge and expertise. We invite you to visit our dealership today located at 211-10 Jamaica Avenue, or you can call us at 844-420-5473.