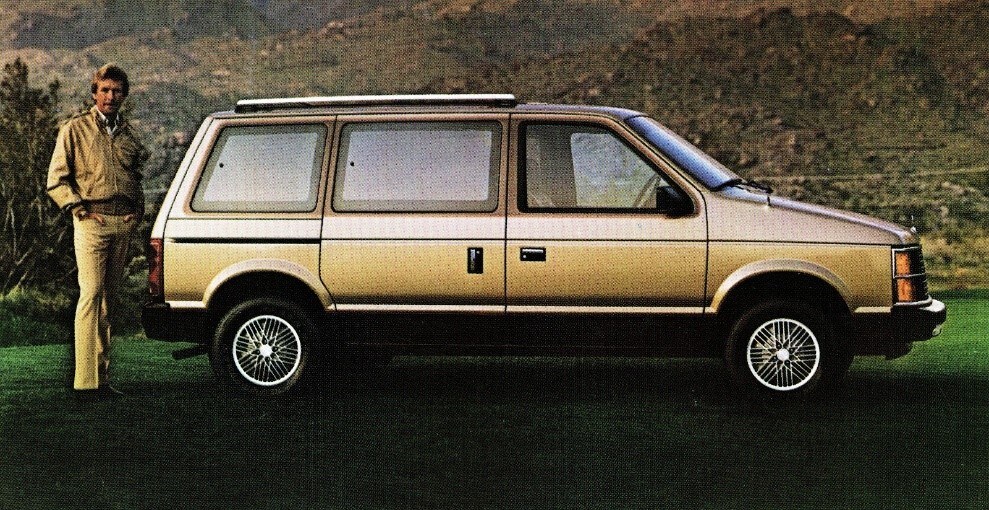 First generation Dodge Grand Caravan
The history of the Dodge Caravan and Grand Caravan is intricately linked with that of other minivans like the Chrysler Pacifica, often being manufactured in the same plants and with many of the same components. However, Dodge was able to create something new with the Caravan that led to the model's widespread popularity- the automaker managed to produce a minivan that felt and drove like a car. Several automakers around this time tried to strike a balance that would work just as well for families who didn't like the sluggish feel of a minivan. This is how Dodge accomplished that balance with the Caravan.

First Generation: A Delicate Balance
Dodge achieved this balance with the first generation Caravan, offered from 1984-1990, by ensuring a low floor height and front-wheel drive despite the fact that, in some trim levels, the vehicle's three rows of seating could fit up to eight passengers, and with plenty of cargo space. The Caravan was viewed as basic when compared with its Chrysler counterparts (comfort wasn't exactly noted in the original design) despite opportunities for customization and ease of access to seating and cargo space. Over the years the first generation Dodge Caravan would be fitted with a more powerful engine, contributing to its rise in popularity.

Second Generation: A Safer Minivan
The second generation Dodge Caravan, which first appeared in dealerships in 1991, was largely the same as its predecessor in terms of power, drivability, and most things that drivers consider when searching for new vehicles. But what makes this particular model stand out is that it was the first minivan to meet United States federal safety standards. The addition of air bags and safer seats meant that passengers would be safer in cases of auto accidents, while features like anti-locking brakes (some trim levels) and four-wheel drive would help to mitigate occurrences of these events in the first place. Analysts consider these safety features, which have all but become standard today, to have been developed in response to an increasing focus on vehicle safety that came into play around this time. Dodge led the pack in terms of driver and passenger safety in the minivan segment.
Third Generation: Options
The second iteration of the Dodge Caravan was so popular that, for its third generation, the automaker chose to offer a wide range of options to suit as many drivers as possible. Both three and four- door offerings would be available upon production of these vehicles in 1996, as well as the option to select a longer wheelbase for more leg room and cargo space. This long wheelbase option would be known as the Grand Caravan. The sliding driver-side door that first surfaced in 1996 was so popular that it became standard- issue in later editions.
The third generation Dodge Caravan and Grand Caravan even saw the addition of some comfort-related features (think of heated seats and other luxuries in this minivan) that would help to bridge the gap between the Caravan line and other minivans like the Chrysler Pacifica that filled smaller market roles. In other words, those at Dodge meant to dominate the minivan segment.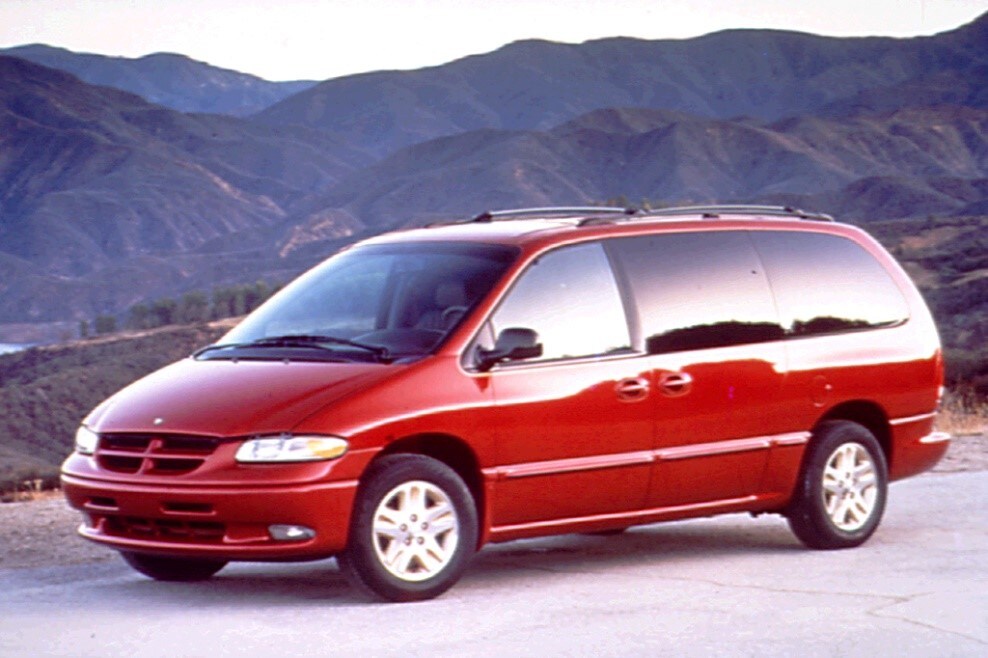 Second generation Dodge Grand Caravan
Fourth Generation: Shifting Toward Comfort
With the addition of the fourth generation Caravan and Grand Caravan in 2001, Dodge ensured that the vehicle would continue to replace more comfortable, but less popular, options like the Pacifica. Electric-controlled doors and a powered rear hatch was now available on certain trim levels. Designers even added entertainment packages and even more opportunities for custom seating and storage. The strategy worked, and more and more families were choosing the vehicle, especially the Grand Caravan, for their daily driving.
Fifth Generation: Efficiency and Price
In 2008 Dodge would discontinue the Caravan itself and begin to only offer the Grand Caravan. This was largely because of start of the production of the Dodge Journey, a mid-size crossover SUV with additional seating that would meet the needs of many longtime Caravan drivers.
The latest generation Grand Caravan is powered by a weaker engine despite other changes to ensure its drivability. Around this time, automakers across the board were struggling to find ways to satisfy their customers while meeting new fuel efficiency requirements that said, essentially, that the high-powered engines of the past would not suffice for smaller cars and SUV's. All in all, many Grand Caravan drivers did not mind the lower costs both in the showroom and at the gas pump.
The fifth generation Grand Caravan also marked a general shift away from comfort, and Dodge would market the Grand Caravan largely toward rental fleet operators who needed vehicles that were reliable, roomy, and safe. With the reboot of the Chrysler Pacifica in 2017, those at Dodge must have felt that they were safe to explore other areas of the market, a strategy that so far has paid off.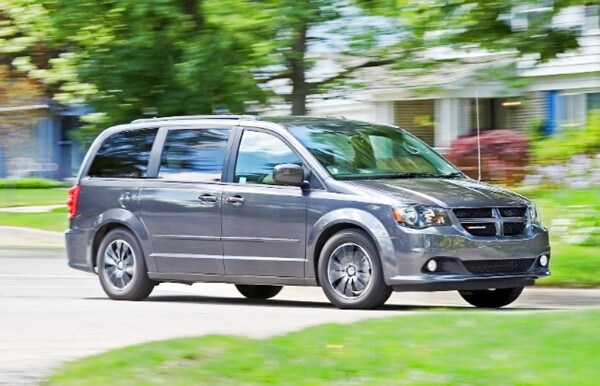 Fifth generation Dodge Grand Caravan
The Grand Caravan is such a widely known name in the auto industry because it was a first- the first minivan that would drive like a sedan. SUV's largely eliminated the need for such a minivan, however, and so Dodge introduced other changes throughout the model's five generations to ensure that it would remain relevant and profitable. In that sense, the Grand Caravan is a testament to the automaker's ability to innovate and adapt.